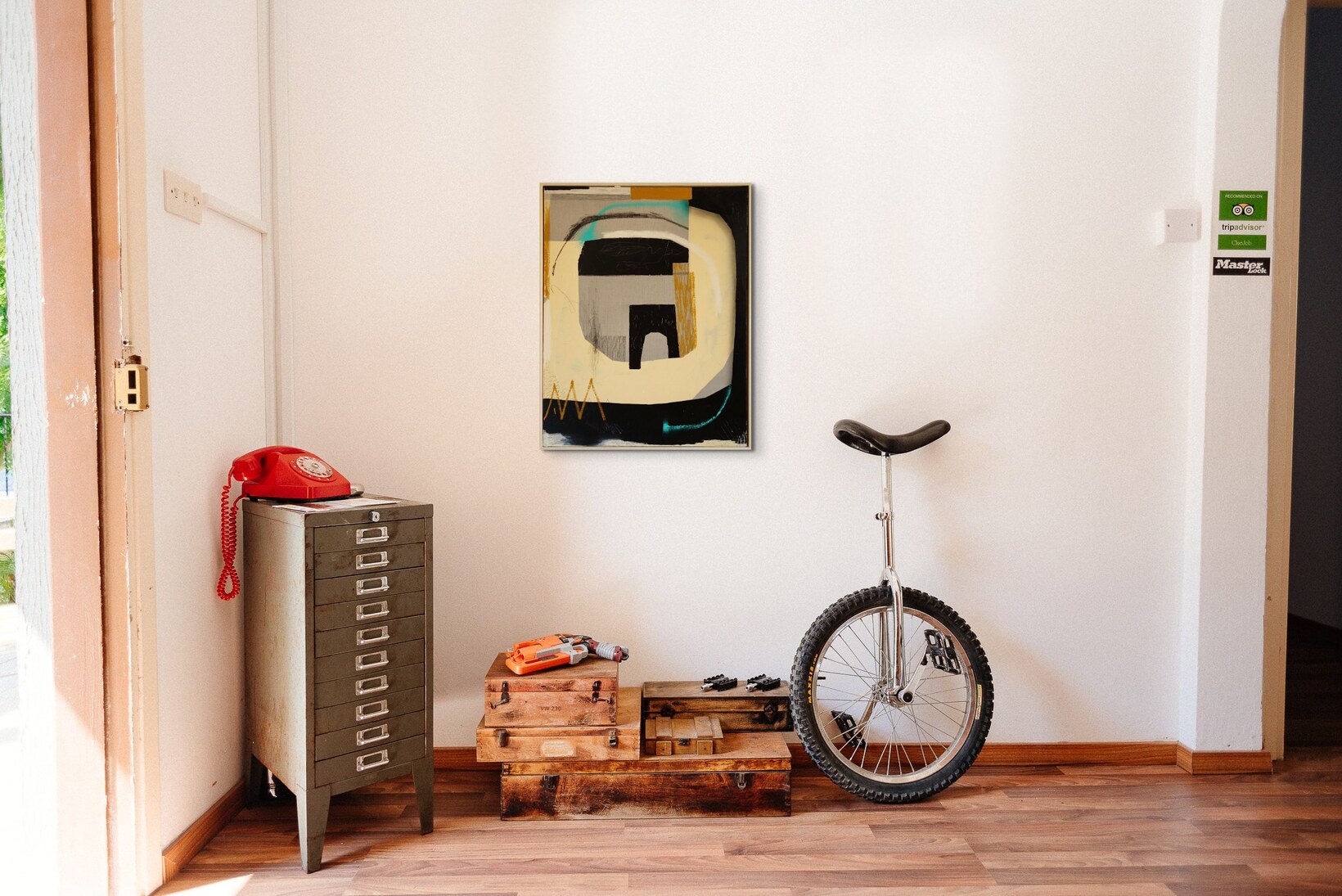 Arco
Andrei Moldovan, 2021

Painting
73 x 92 x 1 cm
Acrylic, Oil, Pencil, and Spray paint on Canvas
Mounted on a stretcher
€ 860
incl. worldwide shipping
incl. 14 day money-back guarantee
incl. certificate of authenticity
About the artwork
Arco
UNFRAMED ORIGINAL WORK / SIGNED ON THE BACK /
Coming from backgrounds like photography, graffiti, illustration, graphic design and interior design, I let myself get carried away by the combination of my experiences, so far, in these fields and different techniques, anger and love, myodesopsias, colors and good music... All this, results in cerebral impulses that I throw up on canvases creating different textures.
We are all one, but everyone has his own fingerprint. Here is mine.
About the artist
Andrei Moldovan
Andrei Moldovan, a native of Targu Mures, Romania, born in 1989, currently resides in La Ràpita, a quaint town in southern Catalonia. With a diverse background spanning photography, graffiti, illustration, graphic design, and interior design, Andrei's artistic approach is heavily influenced by his cumulative visual, psychological, and philosophical experiences in these fields. His work is infused with passion and emotion, drawing from feelings of both anger and love, as well as myodesopsias, vibrant colors, and great music. This unique blend translates into cerebral impulses that he channels onto his canvases, giving life to various textures and forms. Moldovan also finds immense inspiration in 1970s and 1980s Eastern European architecture, contemporary minimalist design, graffiti, and the textured surfaces left behind by partially erased graffiti.
---
More artworks by Andrei Moldovan from this series
---