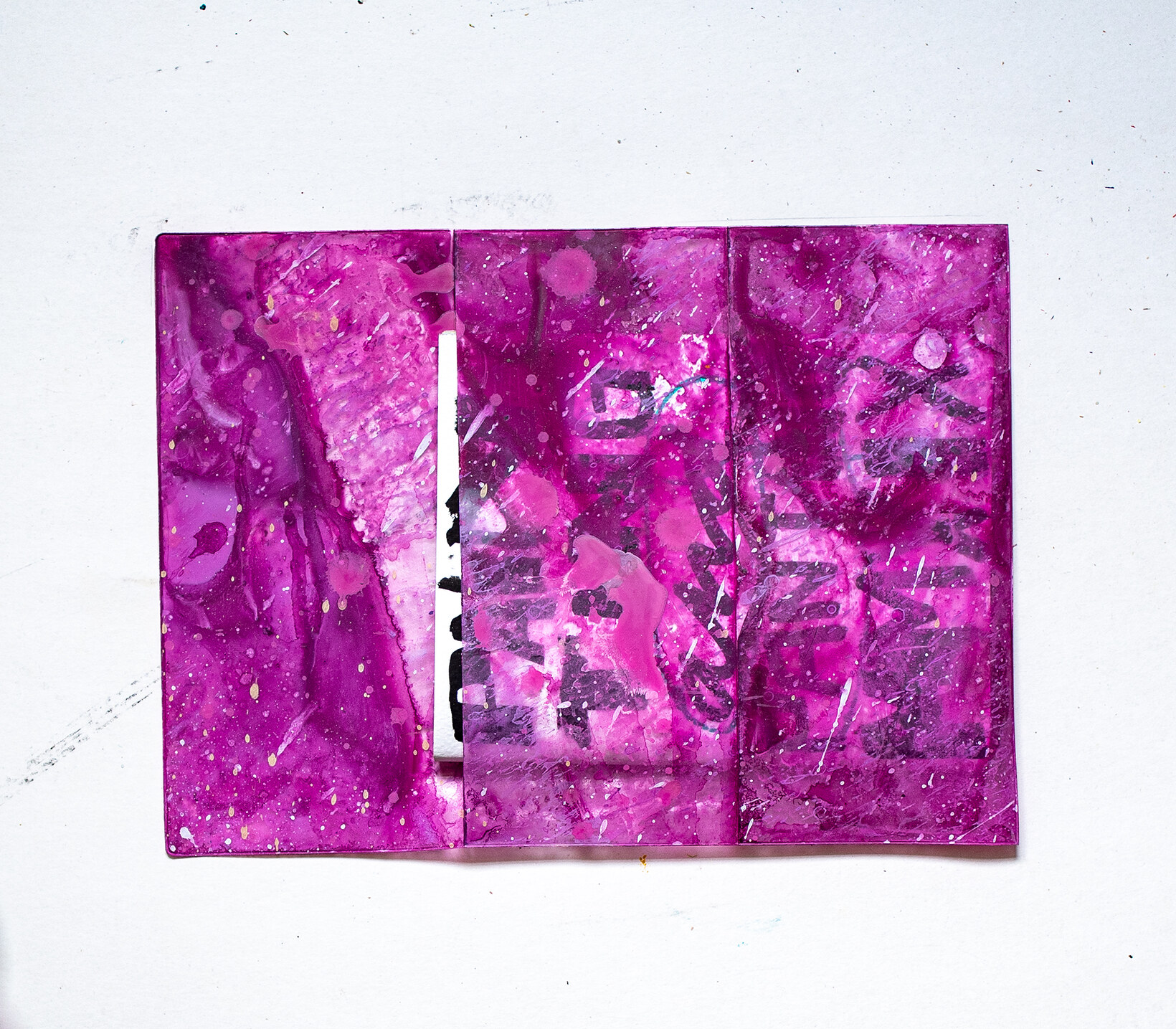 #dblpng // factory zines // D
#dblpng, 2019

Painting
16 x 21 x 1 cm
Gesso, Marker, and Paint on Paper and Plastic

€ 740
incl. worldwide shipping
incl. 14 day money-back guarantee
incl. certificate of authenticity
About the artwork
#dblpng // factory zines // D
Real documentation from the painterspainting tour 2019, factory.
About the artist
#dblpng
Perform reality
#dblpng aka Pengpengduo has existed since 2017 and consists of Patrik Muchenberger and Alex Brotbeck. The Swiss artists joined forces after their art studies and work together on painterly and graphic issues in the art world. Through their large-scale painting actions, they playfully and seriously conveyed criticism of the prevailing understanding of art.
Claiming territories
The duo mixes old reality with new reality. Through interactions with nature, its beings and the interplay of digital non-places, #dblpng consciously leaves room for the oscillation of blossoming perception and for the recipient to fantasize.
Patrik Muchenberger, born 1979 in Flawil, Switzerland. Studied at the HSLU, Lucerne (CH) and University of Applied Arts, Vienna (AT)
Alex Brotbeck, born 1978 in Frauenfeld, Switzerland. Studied at HKB, Bern (CH) and ZHDK, Zurich (CH)
---
More artworks by #dblpng from this series
---