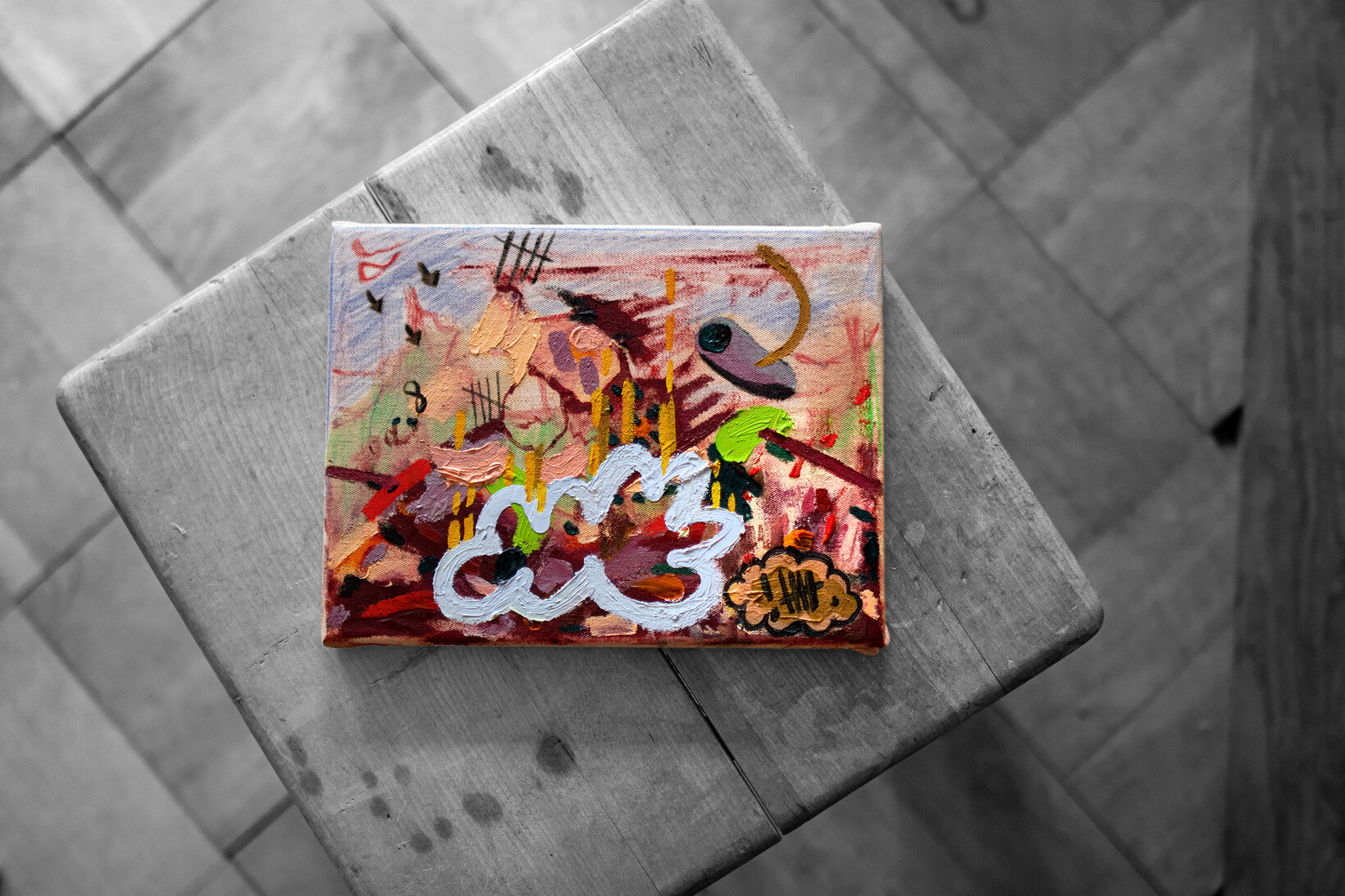 what we give
Hoa Luo, 2022

Painting
24 x 18 x 2 cm
Oil on Canvas
Mounted on a stretcher
€ 630
incl. worldwide shipping
incl. 14 day money-back guarantee
incl. certificate of authenticity
About the artwork
what we give
small work that doesn't get lost in the flow of the crowd.
This work is an inconspicuous, and emphatically un-heroic, kinetic set of life symbols consisting of different skin tones which is reminiscent of formal precision and tenderness. It deploys empty spaces comparing to fine lines as questioning the power of big data.
About the artist
Hoa Luo
Hoa Luo was born in VN, Ho Chi Minh City, grown up in Europe. She is base in Berlin, combines science and art, since she studied physics (HU Berlin), philosophy (University of Vienna) and fine art at the Academy of Fine Arts, Vienna. In her work she uses words, paintings and created installations for art institutions, galleries and urban spaces.
---
More artworks by Hoa Luo from this series
---