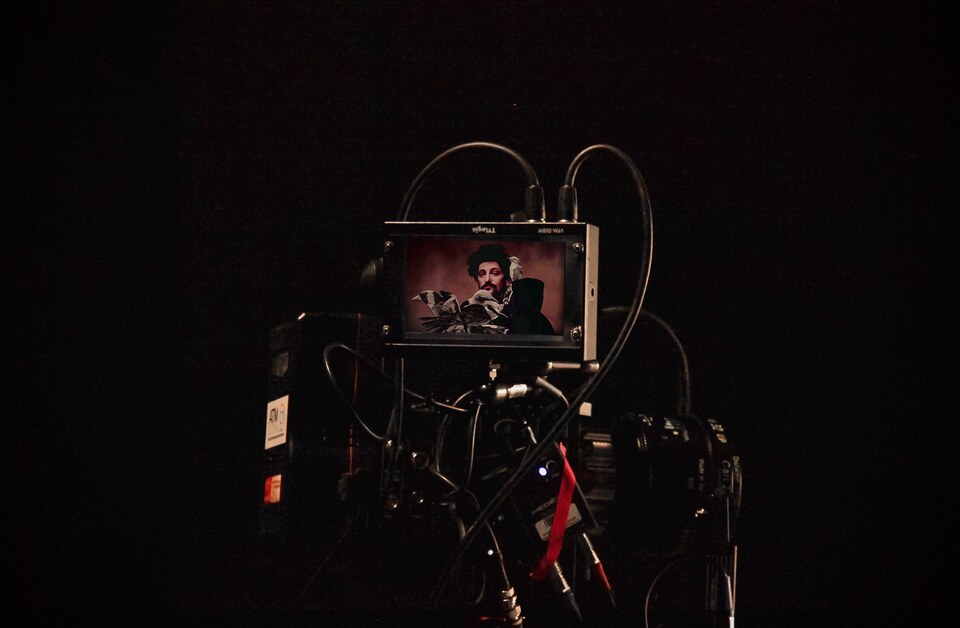 Fear of (not) being eaten by a beast. A Storytelling & Filmmaking Workshop
Inhalt
This workshop is for people searching inspiration and independent thinking. Using black humour from urban legends, contemporary news, as well as the aesthetics of old TV commercials, alongside heroes from comic books, the students will be able to face moments from their past. In the workshop, connections will be made between fiction and reality.
Aims
Film is based on a great idea and an interesting story!
The workshop is aimed at all age groups, whose desires in professional life require creativity and a different way of thinking. It will also focus on those who are in search of non-standard solutions and will inspire others through sharing stories and ideas.
Teaching method
Expectations oft he course will be openness to creativity of expression. That will be used to develop unconventional film ideas. After this workshop participants will understand what are the factors influencing development of creative solutions. They will know how to handle a creative "Block". As well as storytelling and filming skills, participants will understand the creative process itself. The most exiting part being each participant will shoot their own short film!
The first part of the program are film exercises, introducing the creative process of fim making, as well as preparing participants for their film. Each student writes and directs a "short" while working on others students productions in various capacities. In the second part of the workshop students will focus on shooting and editing their film. The film will then be presented at a public screening event at Zeichenfabrik at the end of the course.
Day 1
The workshop will begin with brainstorming exercises as well as creative warm-up games, further working with metaphors and symbols. In the second part of the workshop participants will create a storyboard and ideas for the arrangement of scenes. There will be screenwriting exercises introducing the fundamental aspects of dramatic writing in the context of short films. Organized around writing assignements, classroom critique and screenings, the sessions will concentrate on elements such as structure, character, conflict up until the storyboard and shoot list.
Day 2+3
Directing is the art of translating a script to screen. Knowing how to work with actors, work from a storyboard and the breakdown of a scene is essential to film production. Here students will receive instructions in directing short narratives. The class will incorporate hands-on shooting and screening sessions. Students will be taught the aesthetics and basic techniques of the cinematographers craft.
Both principles of continuity of shot sequences and technical aspects related to cinematography will be implemented. The intensive studio classes will also cover compostion, lighting, camera movement and camera operation.
Day 4+5
Shooting your own short film and in some cases working with fellow student productions in various capacities.
Day 6+7
The editing part of the program covers the aesthetic aspects of editing, understanding story telling techniques to the basic post production process. The course will minimize compexity for the student´s first film. Simple editing programs will be used to help source footage, edit sync material, edit audio, add effects, titles, everything you need for your first film screening.
Target group
The workshop is aimed at all age groups whose aims in professional life require creativity. Individuals searching for inspiration and willing to go beyond fixed thinking schemes. The workshop is also aimed at those who are in search of non standard solutions and those who wish to increase their own creativity, being independent in mind, inspiring others with new ideas in everyday life. Learning the creative process through basic film making.
zurück zur Kursübersicht
7 Termine, 04.07.20 - 10.07.20
Täglich 10-18 Uhr

Leitung: PhD Pawel Mendrek
Ort: Zeichenfabrik, OG 1, Kursraum 5, Flachgasse 35-37, 1150 Wien