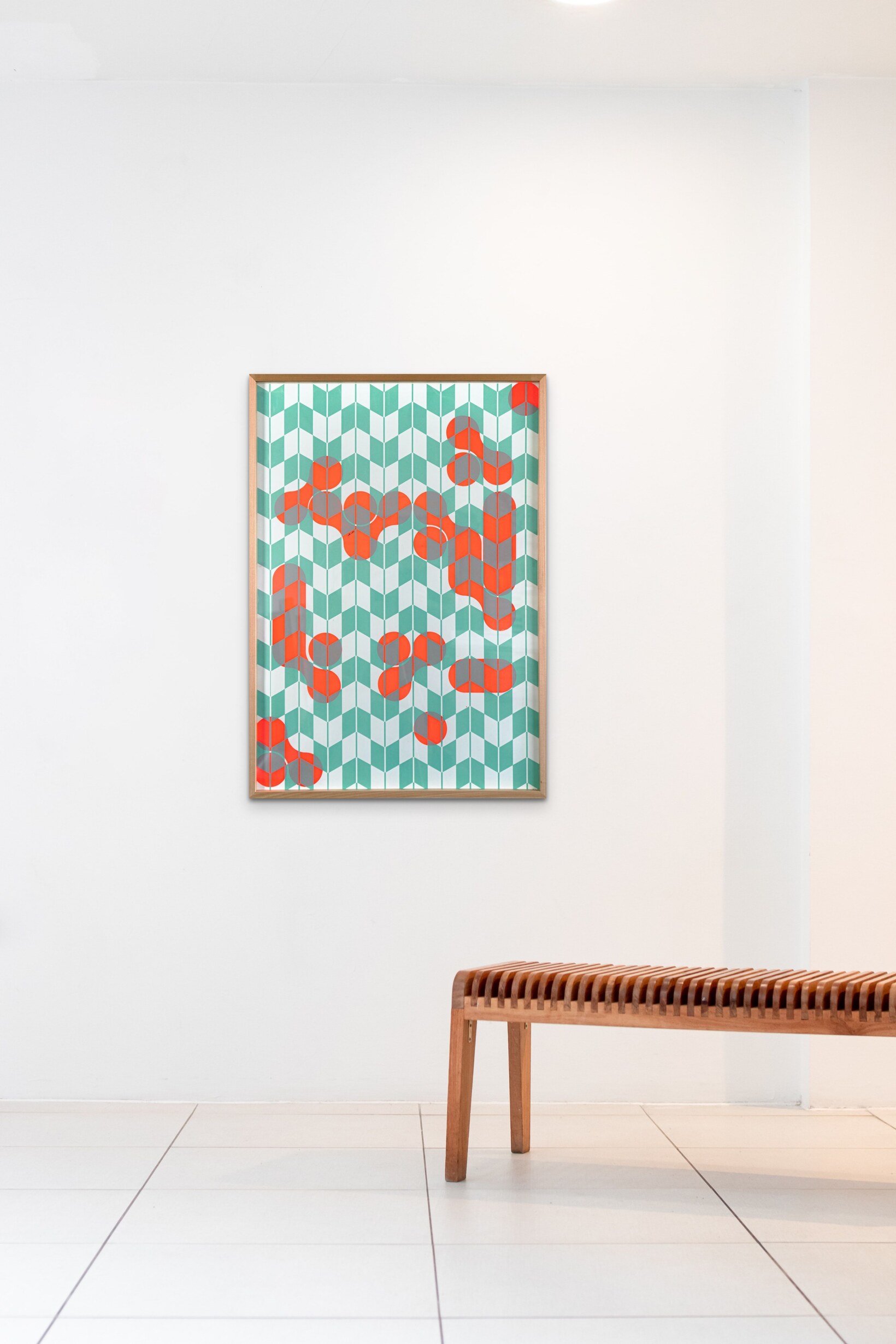 sDots
Michael Wegerer, 2019

Painting
70 x 100 x 0 cm
Screenprinting on Paper

€ 560
incl. worldwide shipping
incl. 14 day money-back guarantee
incl. certificate of authenticity
About the artwork
sDots
"sDots" is a single piece of the series "Figures". Which is a key work of the subsequently created "Folded Figures" series. Colors change from light to dark, shapes jump back and forth, fine lines, delicate patterns and painterly traces accentuate the work. The interplay of color, form, and rhythm seems far from exhausted, producing a multitude of variations.
About the artist
Michael Wegerer
Michael Wegerer works with extended processes of printmaking and installations. In his artistic work, Wegerer concentrates on the investigation of culturally and historically evolved phenomena of perception through images and text, with a focus on the interplay between color and structure in recent years. Wegerer's keywords are: Transformation and Association. The artist transforms and reshapes, awakens associations with his multifaceted art, activates perceptual processes and thus opens up unusual perspectives on everyday and seemingly banal things and matters.
His multifaceted oeuvre sometimes includes a strong reference to the aesthetics of modernism. Starting from basic geometric shapes, he deals in his works with the principle of the serial, which is also central to screen printing, and the relationship between colour, rhythm and movement. The interaction between the viewer and the work of art also plays an important role, as does the idea of experiencing the respective work anew again and again by changing one's own point of view.
In the course of several international work stays in the UK, Ireland, Australia, Sweden and China, he has been developing experimental and versatile screen printing techniques since 2006. In addition to his exhibition activities, he also focuses on the design of printed glass and façade elements within the framework of architectural art projects.
2008: Completed studies at the University of Applied Art Vienna. 2009-2011: Master studies in Fine Art Printmaking at the Royal College of Art in London. Since 2003: Featured in numerous national and international exhibitions.
---
---