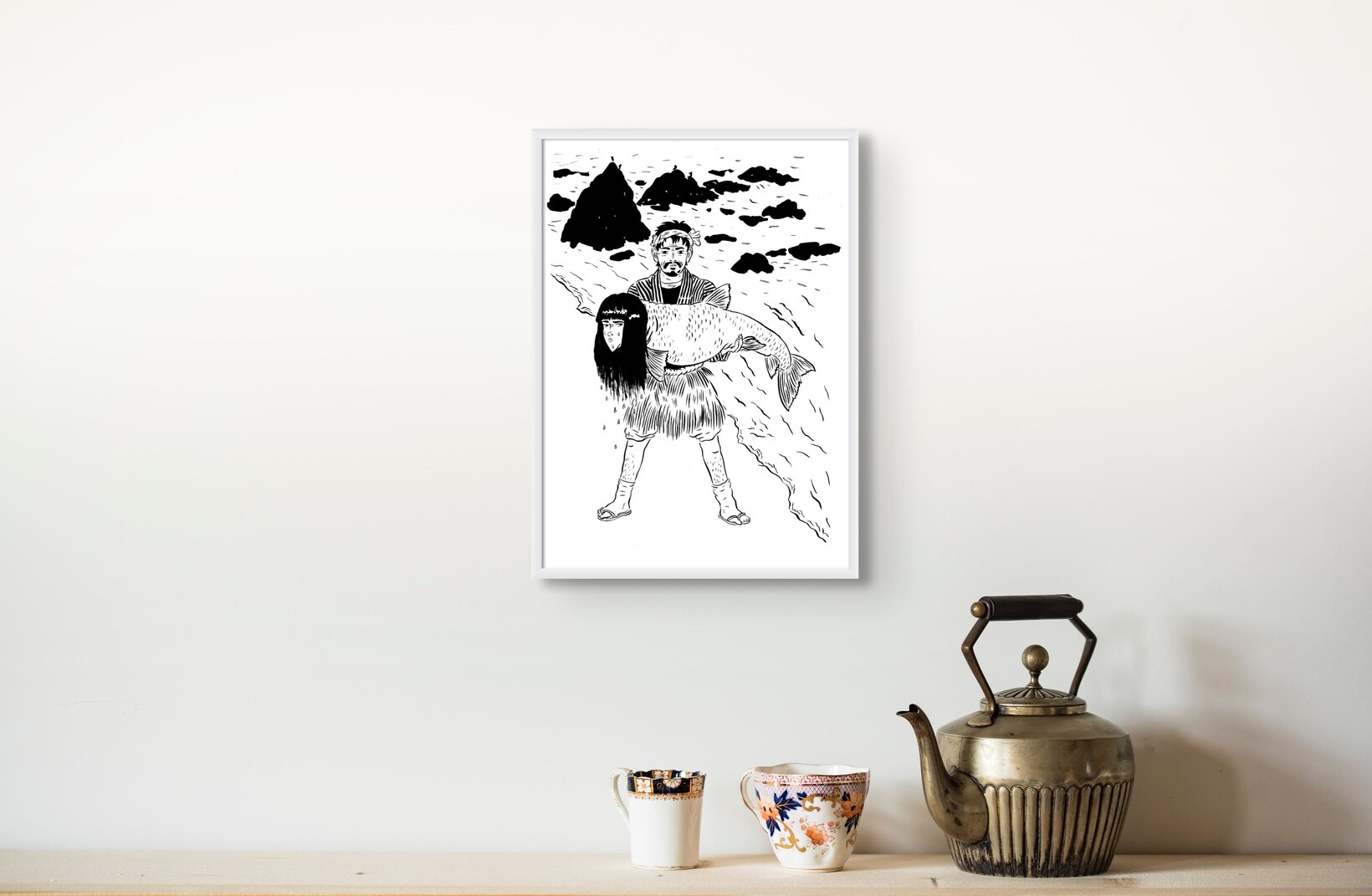 Ningyo 人魚
Vinz Schwarzbauer, 2019

Drawing
29 x 42 x 0 cm
Ink on Paper

€ 690
incl. worldwide shipping
incl. 14 day money-back guarantee
incl. certificate of authenticity
About the artwork
Ningyo 人魚
Ningyo (jap. 人魚, Engl. "human fish") is a fish-like creature from Japanese folklore. The term is often translated as mermaid.
According to the description, her mouth resembles that of a monkey, her teeth are small like those of a fish with shiny golden scales and she has a quiet voice similar to that of a skylark or flute. Its meat is said to be tasty and gives immortality to anyone who eats it. Catching a ningyo is said to cause storms and bad luck. Therefore, it was said that accidentally caught ningyo should be thrown back into the sea. A ningyo washed up on the beach was considered an omen of war and great misfortune. [Source: Wikipedia]
About the artist
Vinz Schwarzbauer
Vinz Schwarzbauer (*1987 in Graz, Austria) graduated from the Academy of Fine Arts Vienna in 2014. In 2011/12 he spent a year in Hamburg with the Art School Alliance Scholarship at the University of Fine Arts Hamburg (HFBK). He lives and works as a comic artist and illustrator in Vienna, Austria.
---
More artworks by Vinz Schwarzbauer from this series
---