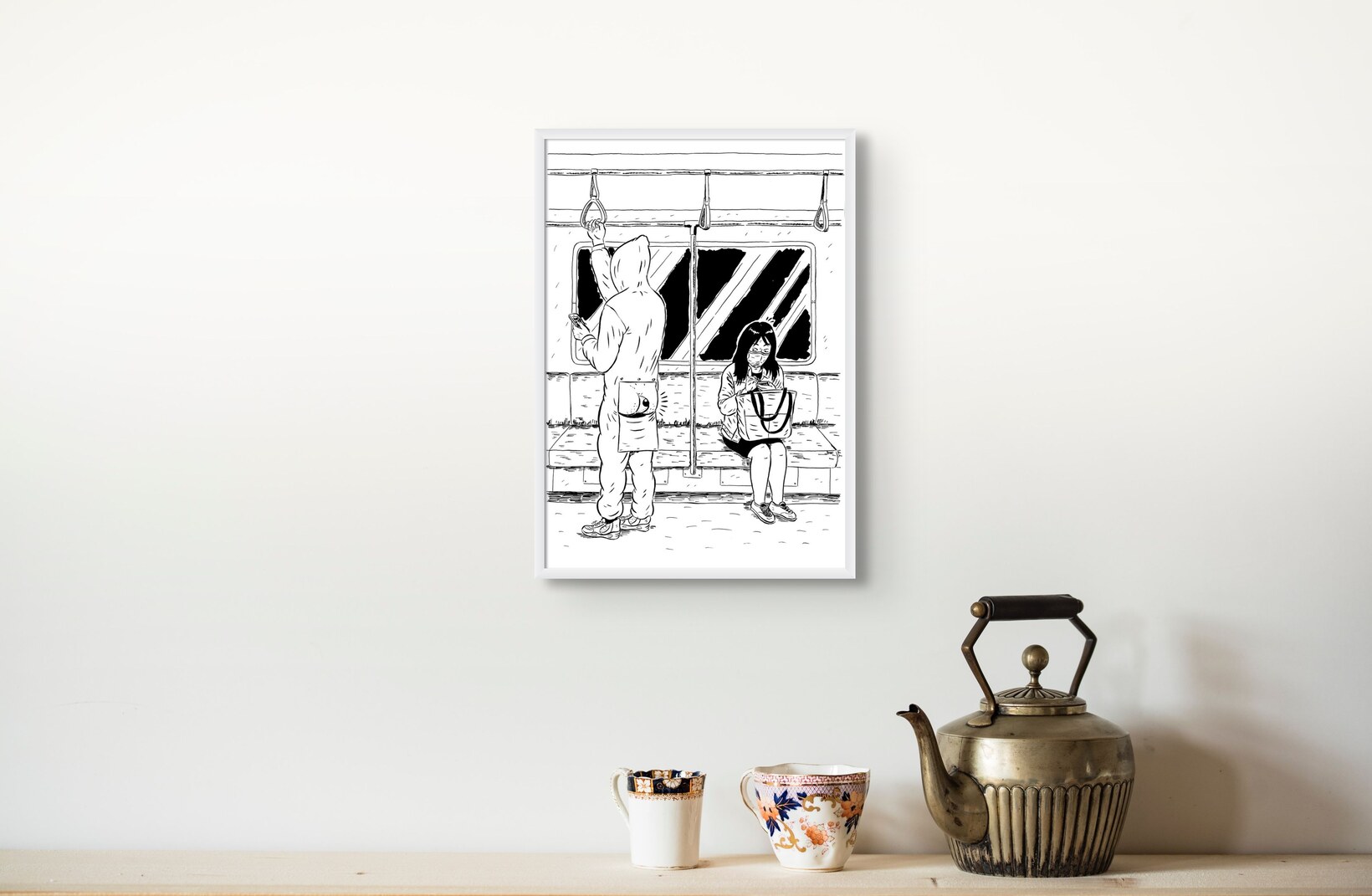 Shirime 尻目
Vinz Schwarzbauer, 2020

Drawing
29 x 42 x 0 cm
Ink on Paper

€ 690
incl. worldwide shipping
incl. 14 day money-back guarantee
incl. certificate of authenticity
About the artwork
Shirime 尻目
Shirime (Japanese: 尻目, lit. "buttocks eye") is a strange yōkai with an eye in the place of his anus.
The story goes as follows: Long ago, a samurai was walking at night down the road to Kyōto, when he heard someone calling out for him to wait. "Who's there?!" he asked nervously, only to turn around and find a man stripping off his clothes and pointing his bare buttocks at the flabbergasted traveler. A huge glittering eye then opened up where the strange man's anus should have been.
This creature was so liked by the haiku poet and artist Buson, he included it in many of his yōkai paintings.
Although Shirime appears to have a very startling appearance, it does not mean to harm people. Its joy comes from scaring people. [Quelle: Wikipedia.org]
About the artist
Vinz Schwarzbauer
Vinz Schwarzbauer (*1987 in Graz, Austria) graduated from the Academy of Fine Arts Vienna in 2014. In 2011/12 he spent a year in Hamburg with the Art School Alliance Scholarship at the University of Fine Arts Hamburg (HFBK). He lives and works as a comic artist and illustrator in Vienna, Austria.
---
More artworks by Vinz Schwarzbauer from this series
---