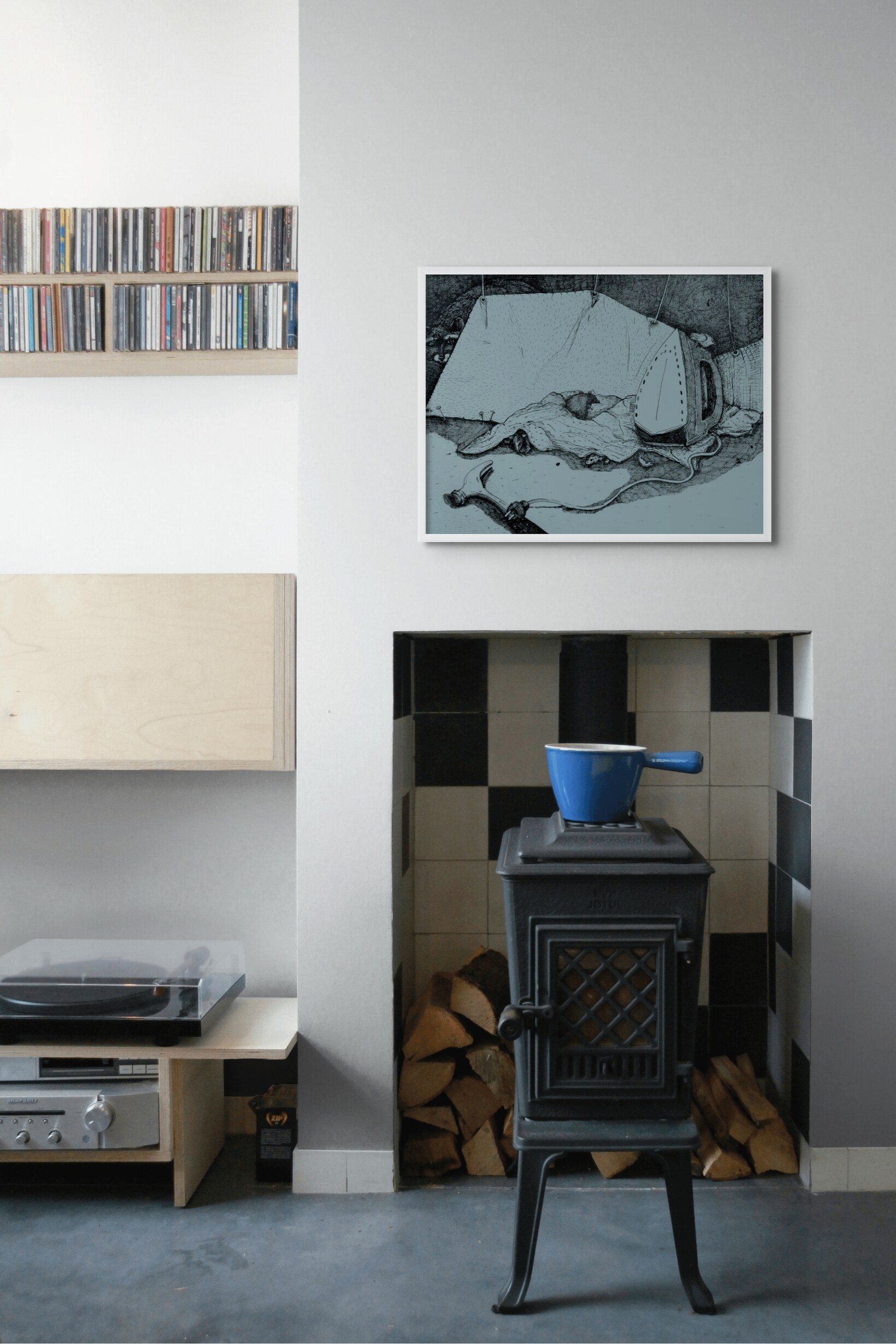 Unterm Teppich #4
Natalia Weiss, 2019

Drawing
50 x 65 x 0 cm
Ink on Paper

€ 1,010
incl. worldwide shipping
incl. 14 day money-back guarantee
incl. certificate of authenticity
About the artwork
Unterm Teppich #4
Here in this carpet lives an ever-lovely spring;
Unscorched by summer's ardent flame,
Safe too from autumn's boisterous gales,
Mid winter's cruel ice and snow,
'Tis gaily blooming still.
Eyes hot-seared by desert glare find healing in its velvet shade.
Splashing foundations and rippling pools,
In cool retreats sore-wearied limbs restore,
And tired hearts awake with joy once more.
The way was cruel.
- anonymous Sufi poet
About the artist
Natalia Weiss
Natalia Weiss (*1973 in Neunkirchen, Lower Austria) lives and works as a freelance artist in Vienna, Austria. Her artistic practice includes etching, linocut and ink drawings, often supplemented by her own texts or initiated by poetry and collected and stored in artist books. Weiss has participated in numerous exhibitions and her works are held in various collections in Austria and Germany; such as MAK, Austrian National Library, German National Library.
---
More artworks by Natalia Weiss from this series
---