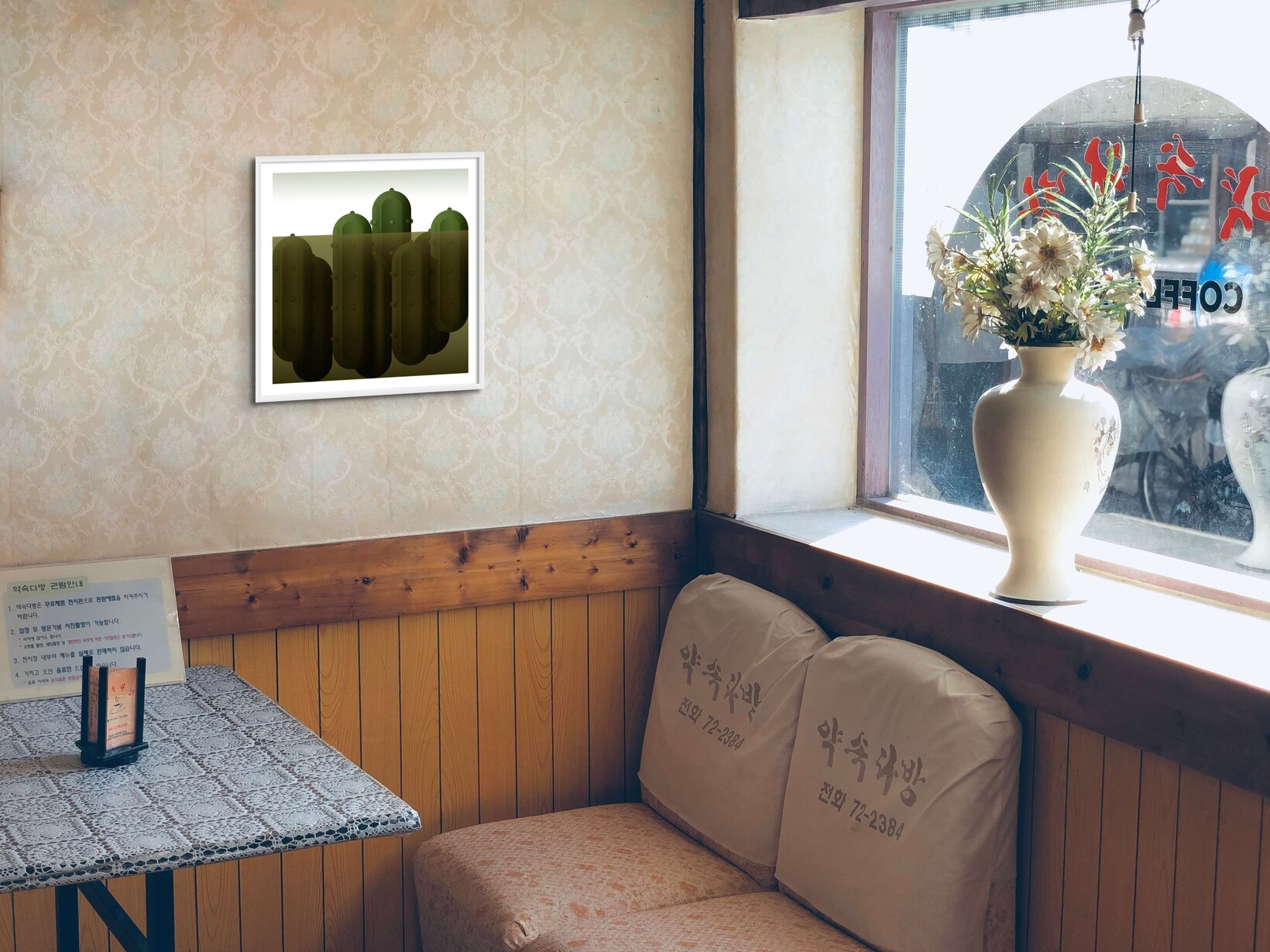 Idyllic Pickles
Andre Brik, 2018

New Media, Edition of 20
60 x 60 x 0 cm
Pigment and Vector on Paper

€ 208
incl. worldwide shipping
incl. 14 day money-back guarantee
incl. certificate of authenticity
About the artwork
Idyllic Pickles
In the winter of 1934, a brave young couple left freezing Poland for good towards a new life in an unknown land.
A few weeks later, in the 1934 summer of the southern hemisphere, the brave young couple arrived in Brazil, in the middle of the Carnival.
One can only wonder what went through their minds the first time they saw this exotic tropical shore and its noisy yet happy and welcoming people.
This artwork is my homage to the bravery of my grandparents, the rich cultural background they brought with them, and the beautiful country they eventually learned to call their own.
About the artist
Andre Brik
Andre Brik was born in Curitiba, Brazil in 1972. Architect, illustrator, and art director, he also studied typography and graphic design at the School of Visual Arts and at Parsons School of Design in New York.
In his works, you can find some of the 1920's Plakatstil graphic style and polish posters with their clean lines and flat contrasting background colors, their visual puns and wit, and subtle irony. There is also nonsense, humor, counterculture, dada, surrealism, and punk rock. The ideas are born from the observation of the elements of everyday objects. Then the artist begins a long process of sketching to deconstruct and recombine shapes, colors, and meanings. Finally, a careful selection of outcoming ideas is chosen to be digitally developed, painted, and finished as a graphic art illustration.
---
More artworks by Andre Brik from this series
---