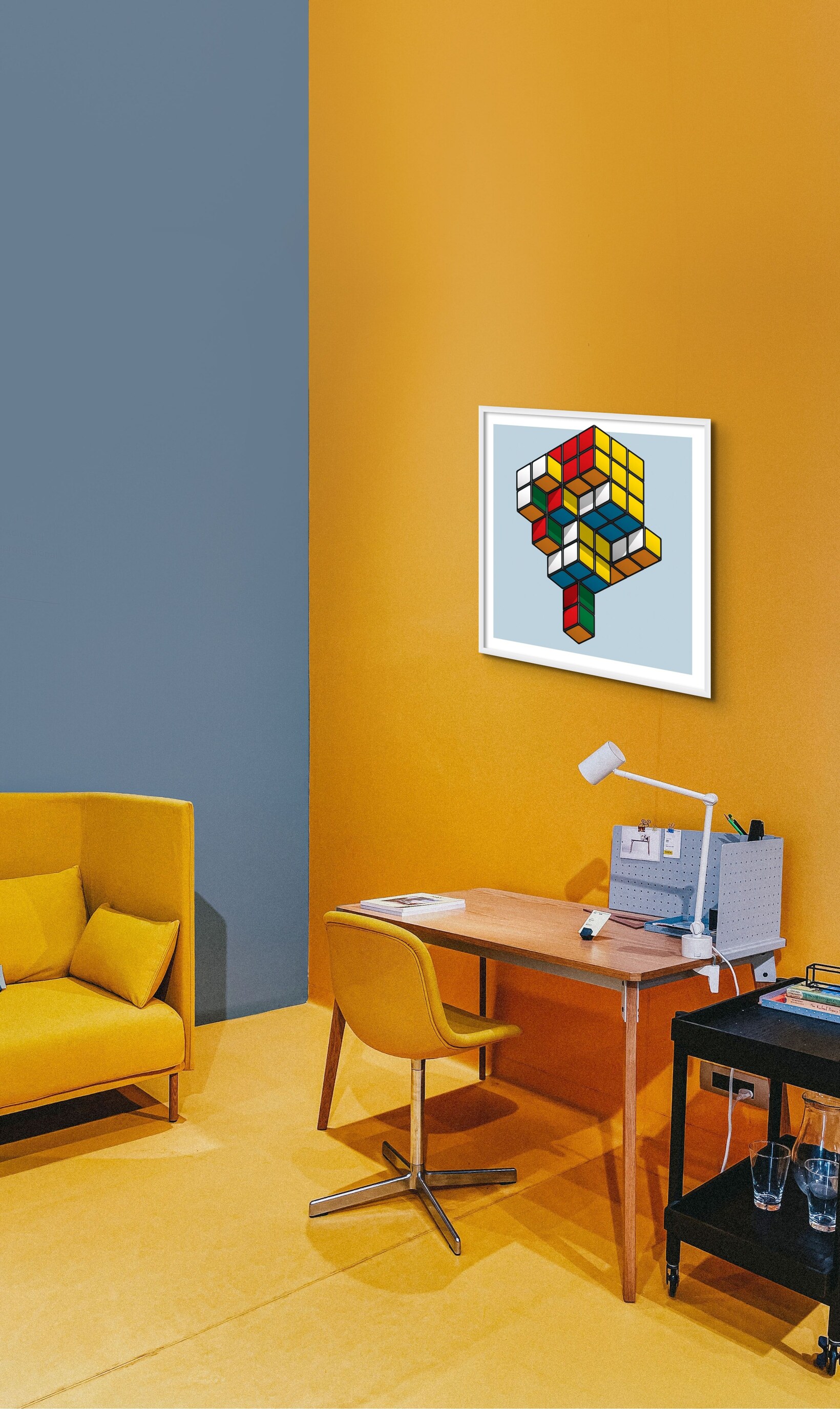 Mutant Rubik's Cube
Andre Brik, 2016

New Media, Edition of 20
60 x 60 x 0 cm
Pigment and Vector on Paper

€ 360
incl. worldwide shipping
incl. 14 day money-back guarantee
incl. certificate of authenticity
About the artwork
Mutant Rubik's Cube
This is one of my favorite still-life artworks since it subverts a well-known icon from my childhood in the '70s and '80s. It transforms a Cartesian puzzle into a nonsense mutation, with subtle irony, as it makes it insoluble.
The Mutant Rubik's Cube's familiarity is slightly distorted, making it almost recognizable, but with something that provokes weirdness and fun.
I just love it when that happens.
About the artist
Andre Brik
Andre Brik was born in Curitiba, Brazil in 1972. Architect, illustrator, and art director, he also studied typography and graphic design at the School of Visual Arts and at Parsons School of Design in New York.
In his works, you can find some of the 1920's Plakatstil graphic style and polish posters with their clean lines and flat contrasting background colors, their visual puns and wit, and subtle irony. There is also nonsense, humor, counterculture, dada, surrealism, and punk rock. The ideas are born from the observation of the elements of everyday objects. Then the artist begins a long process of sketching to deconstruct and recombine shapes, colors, and meanings. Finally, a careful selection of outcoming ideas is chosen to be digitally developed, painted, and finished as a graphic art illustration.
---
More artworks by Andre Brik from this series
---