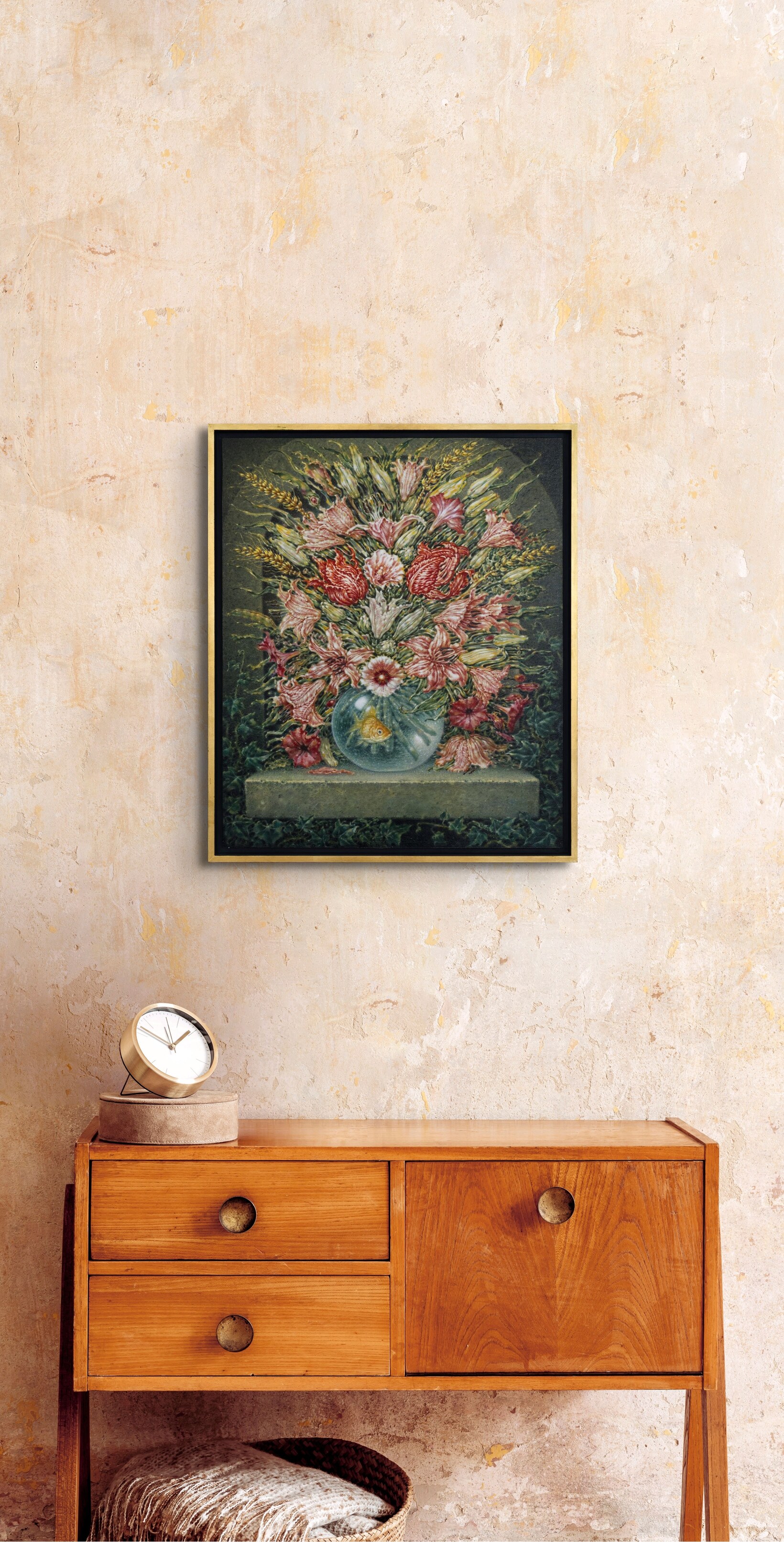 Study in Baroque Style
Ivan Iliev, 2013

Painting
50 x 60 x 2 cm
Oil on Wood
Ships with a wooden frame (Gold)
€ 4,440
incl. worldwide shipping
incl. 14 day money-back guarantee
incl. certificate of authenticity
About the artwork
Study in Baroque Style
The baroque painting has always fascinated me. Technical skill, rich symbolic, unexpected solutions... That is a humble study in the same topic. It was pleasure to play with it and to read the old story again.
About the artist
Ivan Iliev
»The main characteristics of my artistic work are the love for nature and my affinity for painting from the late Renaissance and Baroque periods. I encounter the subjects of my pictures in reality, right around me, every day. The plants that have always fascinated me are not just natural forms - perfect in design - but, like every creation in the world around us, also synonymous with the message of growing and wilting, of flowing time.«
Ivan Iliev (* 1951 in Burgas, Bulgaria) studied at the Art Academy in Sofia. After graduating, he worked for several years as artistic editor-in-chief. Since 1990 he lives and works as a freelance artist in Vienna, Austria and has been represented in numerous international group and solo exhibitions.
Artist of the Future Awar, Contemporary Art Curator Magazine, 2020
Collectors' Vision International Art Award, CAC, 2021
---
More artworks by Ivan Iliev from this series
---