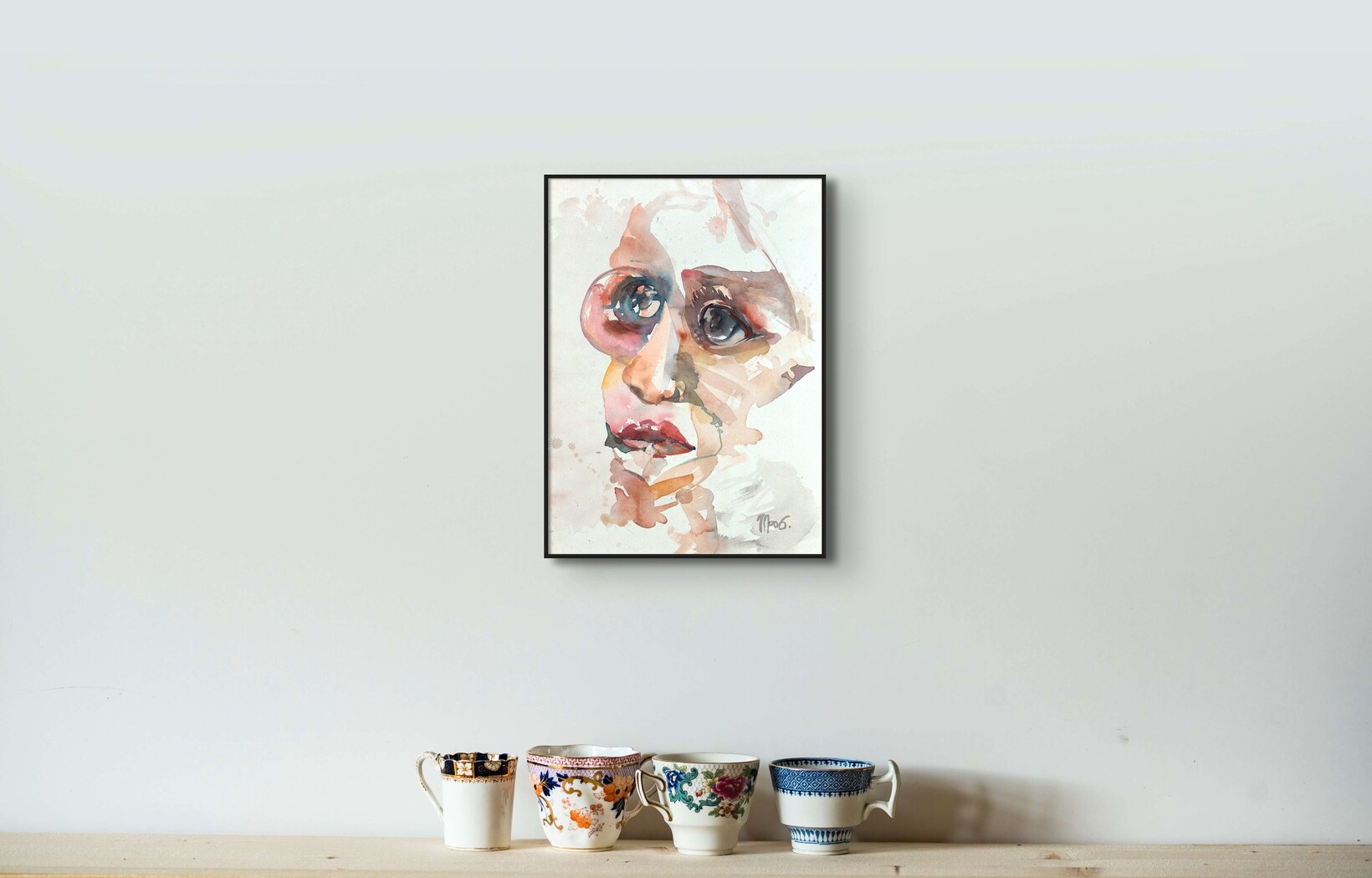 Da Capo 3
Mo Häusler, 2005

Painting
36 x 47 x 1 cm
Watercolor on Paper

€ 464
incl. worldwide shipping
incl. 14 day money-back guarantee
incl. certificate of authenticity
About the artwork
Da Capo 3
"Da Capo": I did a loose group of paintings referring to older pieces but changing technique, composition and view. A colourful way looking back over the years. This one has got its roots in a bundle of collages including portraits of a special kind: Back then I took newspaper and magazine parts of faces, mixed up noses, sewed in different eyes, brought mouth and ear into strange positions. Cutting, tearing, glueing, sewing - until nobody was recognisable anymore but everybody could be in there. Serveral years later I referred to these collages painting them in watercolor to bring in a totally different surface. I like, what I call it, the switch effect between the techniques. It is a varied dialogue, once again.
About the artist
Mo Häusler
Mo Häusler was born in 1967 in St. Pölten, Austria. She studied at the Academy of Fine Arts from 1986 to 1990, attending the master class for painting under Prof. Anton Lehmden. In 1990, Häusler embarked on her career as a freelance visual artist and currently resides and works in Vienna, Austria.
Häusler's artistic work focuses on the representation of bodies and their emotions, drawing inspiration from artists like Maria Lassnig and Francis Bacon. She fuses physical experiences with colors, forms, and textures. Her captivation lies in the dynamics of moving bodies and the expression of emotions within them. Häusler's work includes drawings, watercolors, collages, and objects, all characterized by her passion for line, color, and materiality.
---
More artworks by Mo Häusler from this series
---