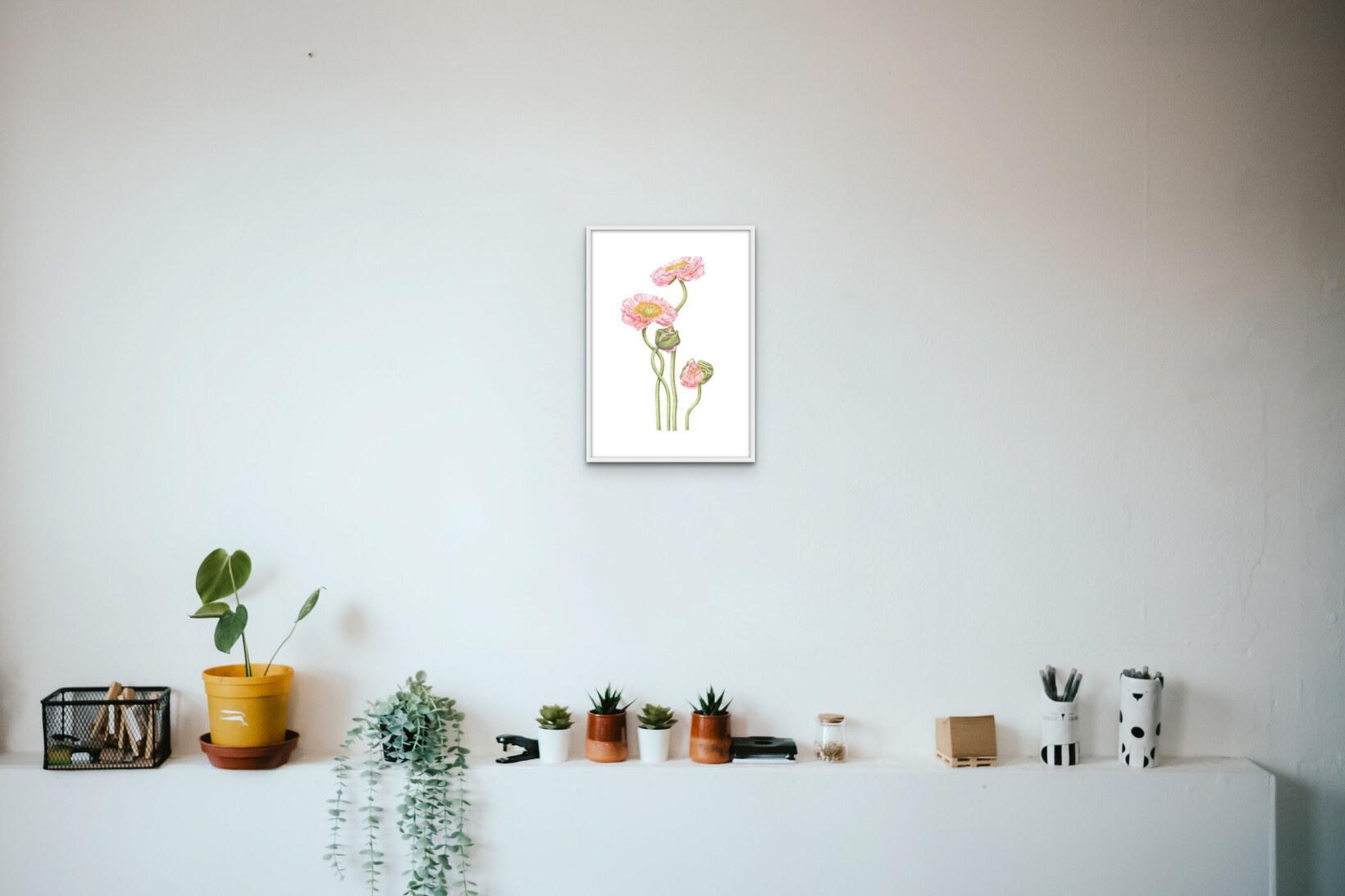 Coral Poppies
Isabel Mischka, 2021

Painting
36 x 51 x 1 cm
Watercolor on Paper

€ 2,180
incl. worldwide shipping
incl. 14 day money-back guarantee
incl. certificate of authenticity
About the artwork
Coral Poppies
After searching for this exact kind of poppies for ages, I finally found some at my local florist's. I was especially drawn to the coral-pink ones with their contrast between the soft flowers and the bright green sepals and stems. I bought a big bouqet and spent the next week watching them opening and documenting every stage I found visually appealing for my composition. Their unfurling blossoms reminded me of the many layers of soft, pink ballerina skirts.
About the artist
Isabel Mischka
Born in 1996 in Austria, Mischka graduated with distinction from the Royal Botanic Garden Edinburgh in 2019 and received the James & Eve Bennett Trust Fund Award. She is a fellow member of the Society of Botanical Artists, UK.
"Artistically I am often drawn to ordinary plants, trying to capture their subtle and sometimes hidden beauty, which is often overlooked in everyday life. For my paintings I am layering lots of thin, transparent watercolor washes with tiny brushes for maximum detail and radiant colour."
---
More artworks by Isabel Mischka from this series
---