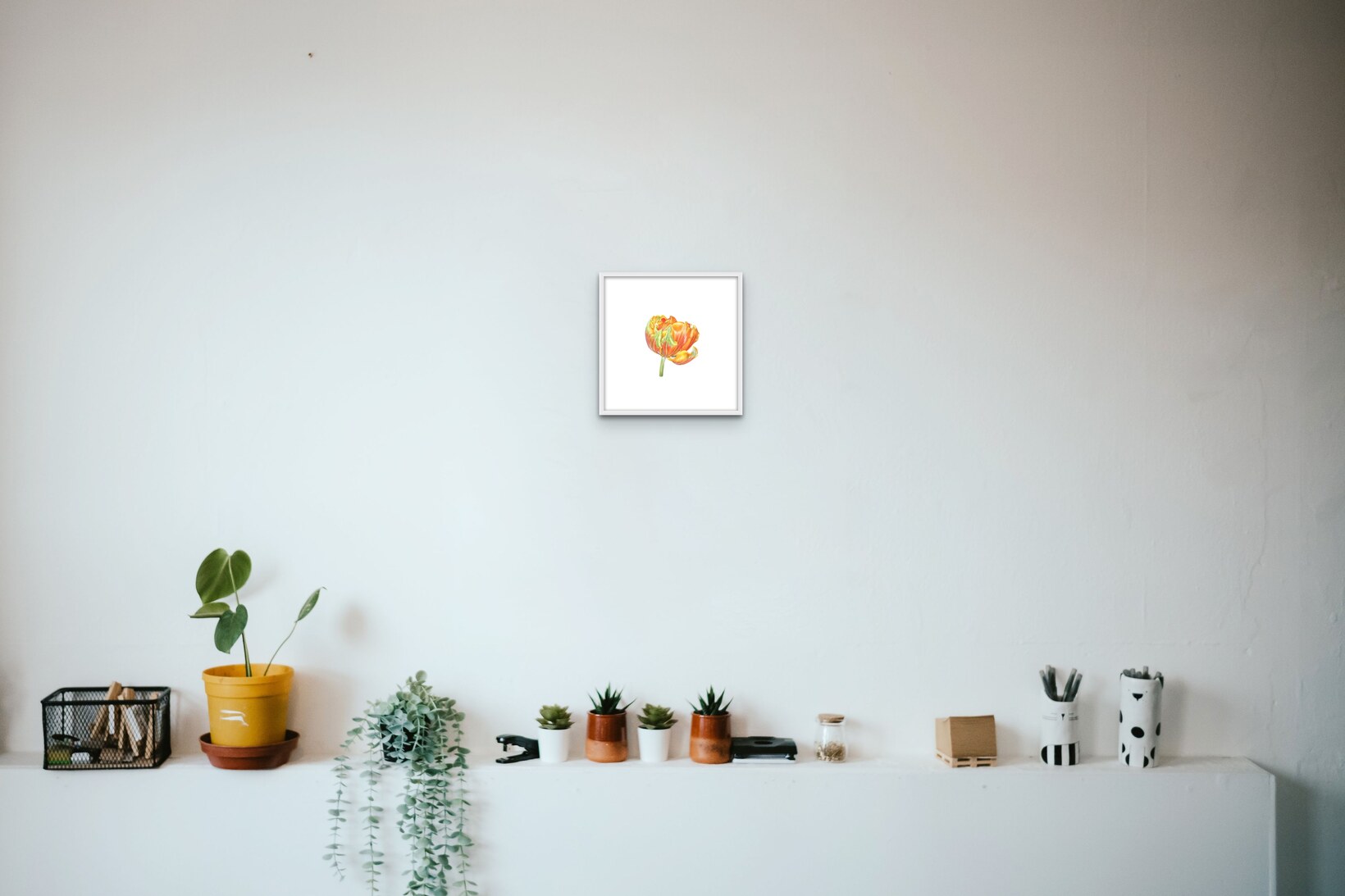 Tulipa "Orange Princess"
Isabel Mischka, 2021

Painting
30 x 30 x 1 cm
Paper and Watercolor on Paper

€ 1,260
incl. worldwide shipping
incl. 14 day money-back guarantee
incl. certificate of authenticity
About the artwork
Tulipa "Orange Princess"
2021 I stumbled upon a bunch of these gorgeous tulips at my local florists. They weren't for sale, just window decoration, as most of them had already opened, but I just had to paint them - so I convinced the owner, their "short lifespan" wouldn't bother me and got a handful of the tulips for free. Their unique pattern and glossy petals remind me of striped bonbons.
About the artist
Isabel Mischka
Born in 1996 in Austria, Mischka graduated with distinction from the Royal Botanic Garden Edinburgh in 2019 and received the James & Eve Bennett Trust Fund Award. She is a fellow member of the Society of Botanical Artists, UK.
"Artistically I am often drawn to ordinary plants, trying to capture their subtle and sometimes hidden beauty, which is often overlooked in everyday life. For my paintings I am layering lots of thin, transparent watercolor washes with tiny brushes for maximum detail and radiant colour."
---
More artworks by Isabel Mischka from this series
---