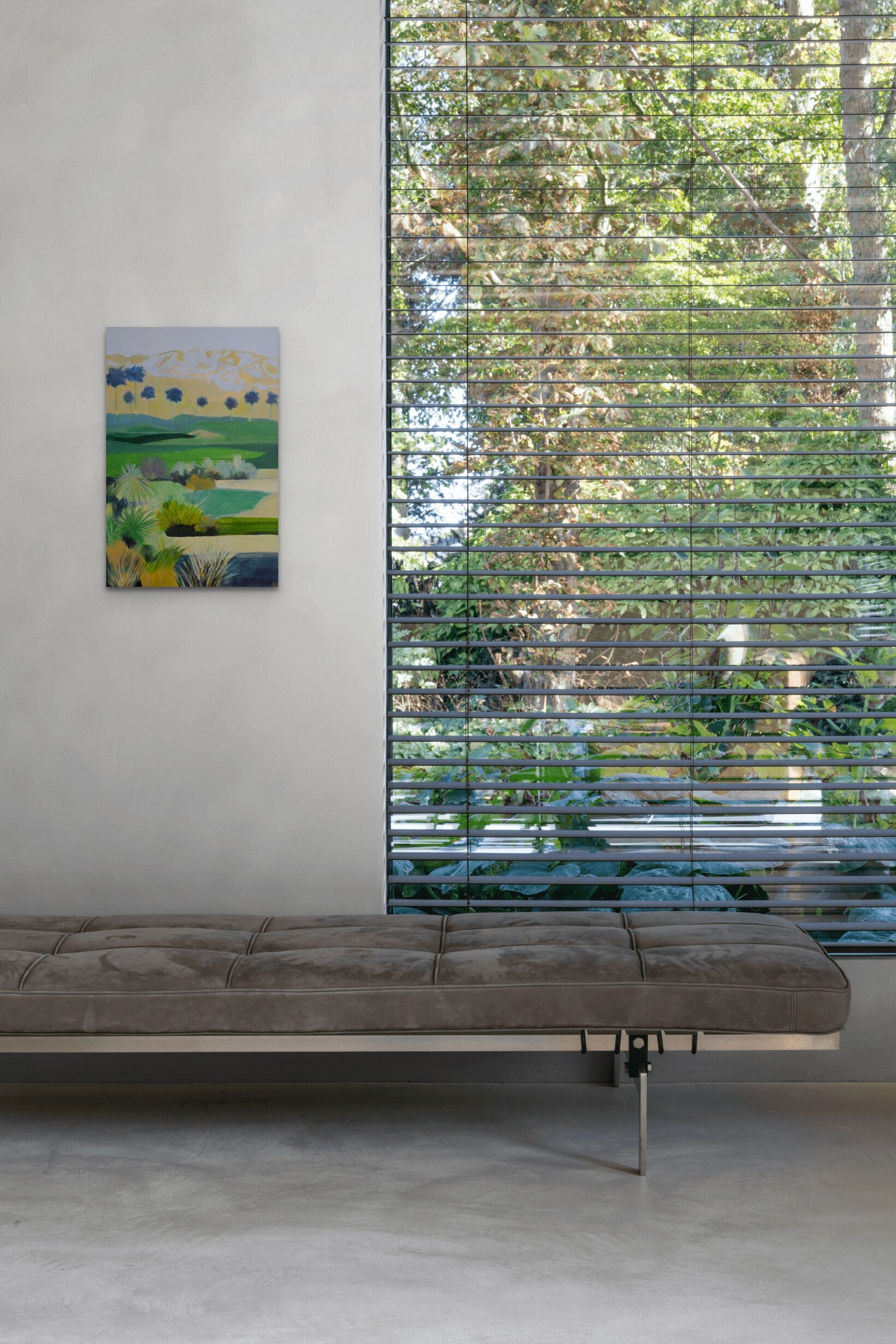 Garten Eden #04
Anne Suttner, 2013

Painting
40 x 60 x 2 cm
Acrylic, Ink, and Pastel on Canvas and Wood
Mounted on a stretcher
€ 2,250
incl. worldwide shipping
incl. 14 day money-back guarantee
incl. certificate of authenticity
About the artwork
Garten Eden #04
The longing for the neutral in the image remains strong, as people seek relief from busyness in the home. The landscape image steps into this gap.
The growing mobility of our society and the pollutant emissions associated with it are changing landscapes on a grand scale, and the longing for unconsumed nature, the Garden of Eden, is all the greater. City dwellers in particular expect paradise in the countryside, which is hard to beat in terms of kitsch expectations.
About the artist
Anne Suttner
Anne Suttner, * 1971 in Mödling, lives and works in Vienna. Studied painting at the Academy of Fine Arts, Vienna, lecturer and curator of exhibitions, member of ArtP and the Fishpool association. National and international exhibitions.
---
More artworks by Anne Suttner from this series
---