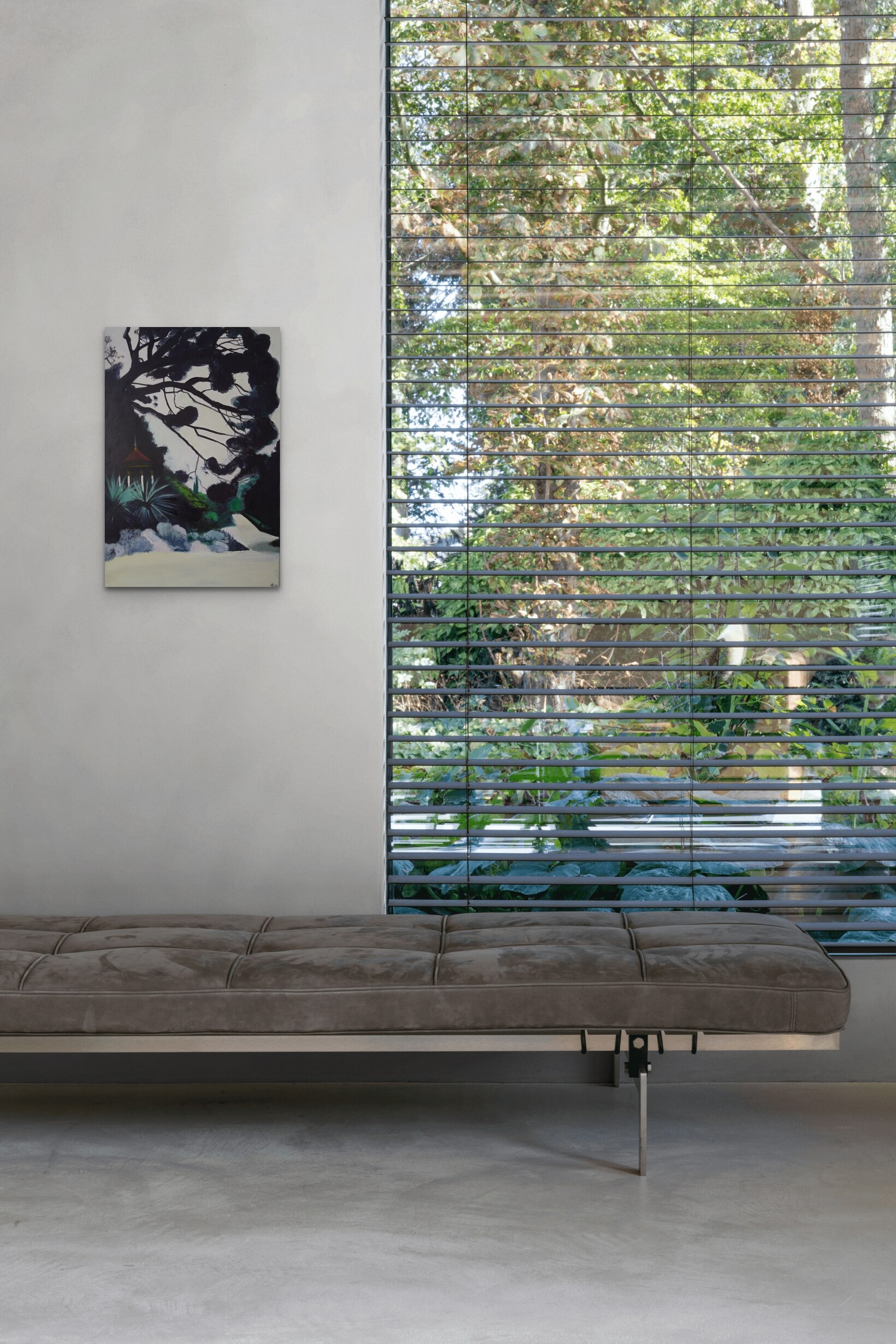 Garten Eden #07
Anne Suttner, 2018

Painting
40 x 60 x 2 cm
Acrylic, Ink, and Pastel on Canvas and Wood
Mounted on a stretcher
€ 2,250
incl. worldwide shipping
incl. 14 day money-back guarantee
incl. certificate of authenticity
About the artwork
Garten Eden #07
The price for this strangely time-consuming space of spacelessness is a high one, namely the tendency to constantly diminish the image qualities.
Other qualities are brought in for this purpose: digital image processing makes it possible, for example, to adjust the size of the image continuously, to cut out and collage image components and to bring together new contexts from found content.
About the artist
Anne Suttner
Anne Suttner, * 1971 in Mödling, lives and works in Vienna. Studied painting at the Academy of Fine Arts, Vienna, lecturer and curator of exhibitions, member of ArtP and the Fishpool association. National and international exhibitions.
---
More artworks by Anne Suttner from this series
---