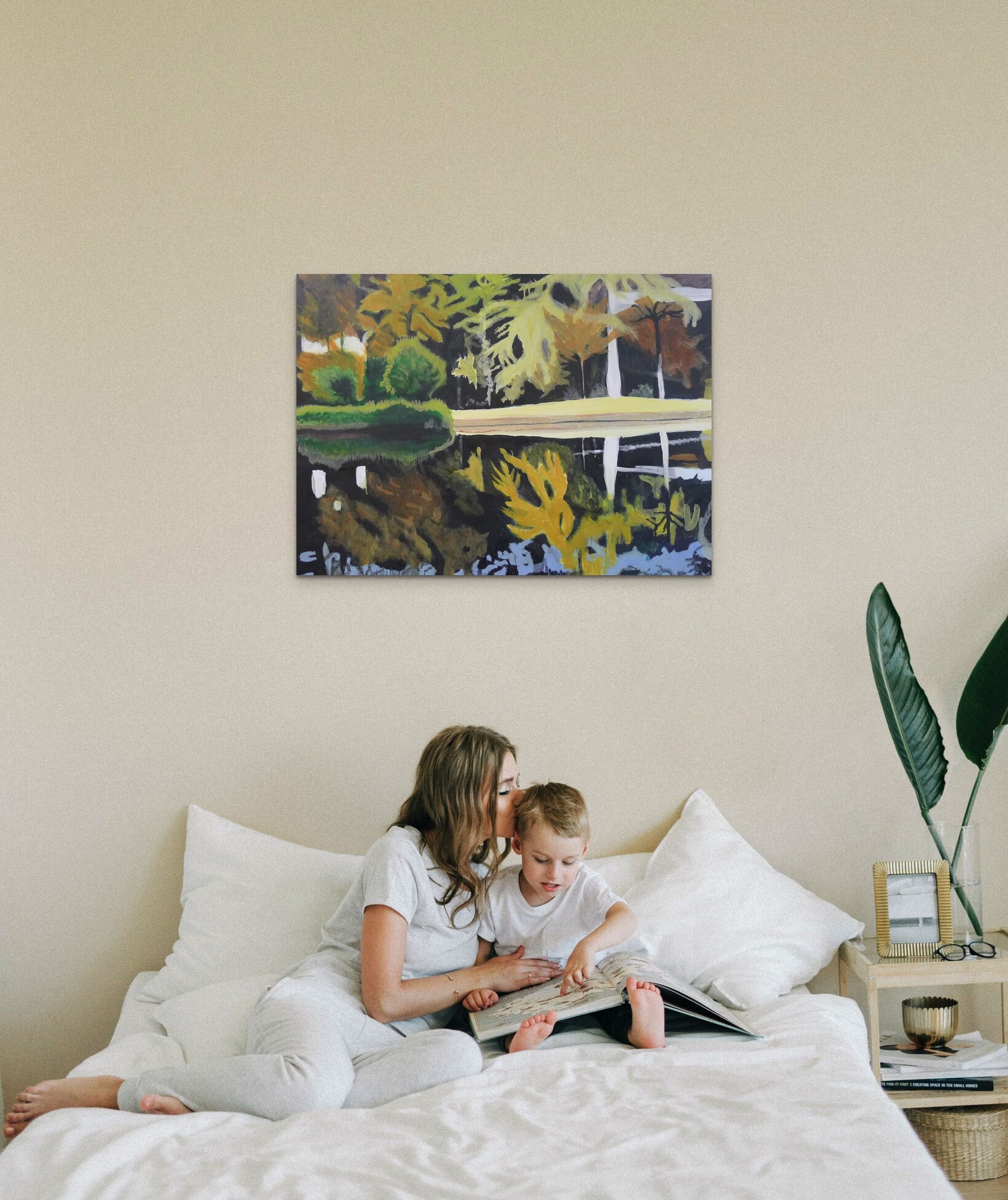 Garten Eden #13
Anne Suttner, 2018

Painting
120 x 80 x 2 cm
Acrylic, Ink, and Pastel on Canvas and Wood
Mounted on a stretcher
€ 4,560
incl. worldwide shipping
incl. 14 day money-back guarantee
incl. certificate of authenticity
About the artwork
Garten Eden #13
Aesthetically, there is a danger of trivialising nature, which leads to kitsch.
There are two types of nature kitsching: the appropriation of nature, for example as sports equipment, and the humanisation of nature, as exemplified by carpet lawns and garden gnomes.
About the artist
Anne Suttner
Anne Suttner, * 1971 in Mödling, lives and works in Vienna. Studied painting at the Academy of Fine Arts, Vienna, lecturer and curator of exhibitions, member of ArtP and the Fishpool association. National and international exhibitions.
---
More artworks by Anne Suttner from this series
---