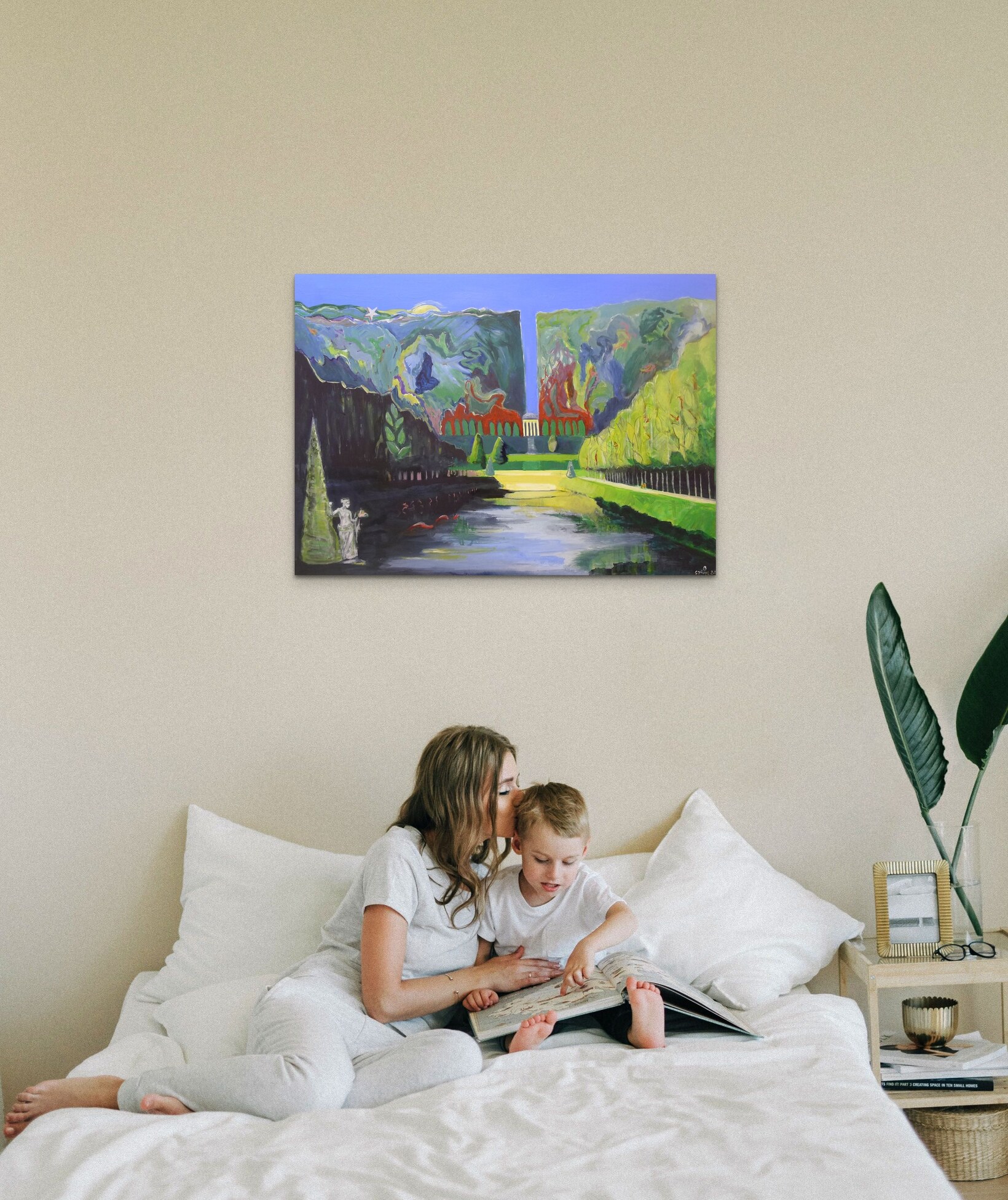 Garten Eden #10
Anne Suttner, 2018

Painting
120 x 80 x 2 cm
Acrylic, Ink, and Pastel on Canvas and Wood
Mounted on a stretcher
€ 4,560
incl. worldwide shipping
incl. 14 day money-back guarantee
incl. certificate of authenticity
About the artwork
Garten Eden #10
Gudrun Kaitna-Engel's pictorial narratives take place in front of or within symbolic naturalistic landscape constructions interspersed with architectural abbreviations. The medium of collage that she uses allows the simultaneous presentation of several narrative levels. Different pictorial elements are pushed next to and over each other like stage scenery. Narrative spaces and narrative moments are created that - self-contained - can be continued serially at will. There is a recurring place in her works that reflects temporal processes, the chronotopos of nature, which the artist perceives as an ever-changing and changeable creation. Time manifests itself here in traces and cuts, in alienations and transformations, in the permanent rupture of symbolism.
In collaboration with Gudrun Kaitna-Engel.
About the artist
Anne Suttner
Anne Suttner, * 1971 in Mödling, lives and works in Vienna. Studied painting at the Academy of Fine Arts, Vienna, lecturer and curator of exhibitions, member of ArtP and the Fishpool association. National and international exhibitions.
---
More artworks by Anne Suttner from this series
---